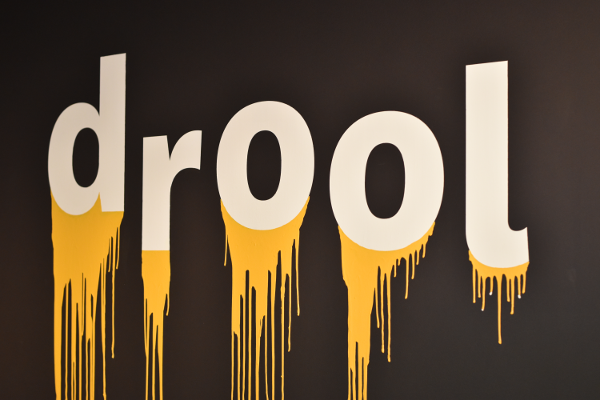 Lockdown day 8 for us here in New Zealand and my sourdough starter has been getting a great workout the past week.  Now that I have time during the day to feed the starter, mix the bread and wait for it to rise I have been experimenting with some new flavours and loaves.
I have always been a keen bread maker but was a bit scared of sourdough.  We tried to make a starter years ago but it was an unmitigated disaster which was never to be repeated.  
In June last year I attended an afternoon course run by Nicola Galloway of Homegrown Kitchen which completely changed my view on sourdough.  The course was so informative and useful that I was inspired to give Sourdough bread another go.  We got some starter at the end of the course which I have managed to keep alive and have even shared it with friends so they could start their own sourdough journey.  
I started with an easy no knead bread that you just mix altogether, rise in the tin and bake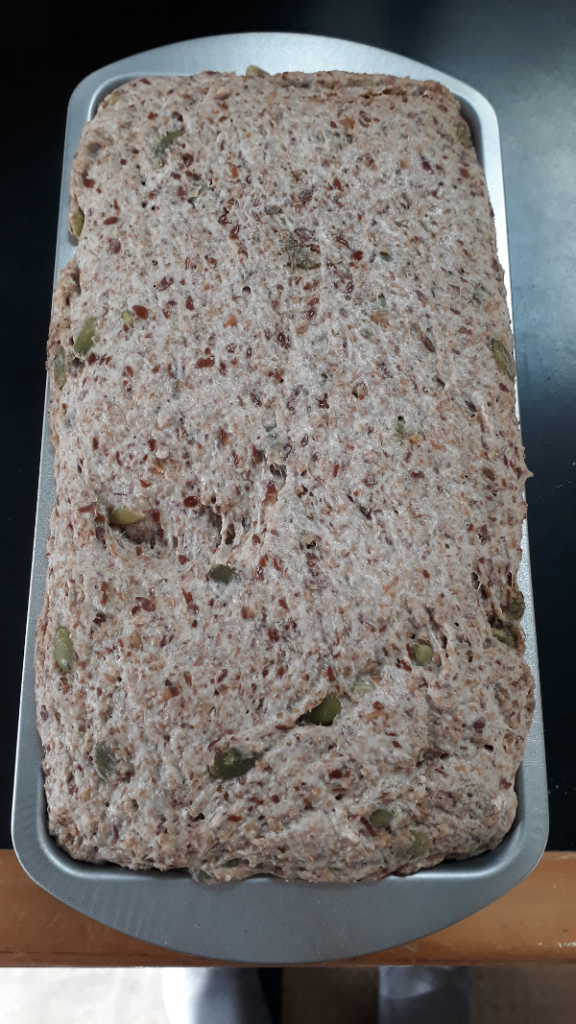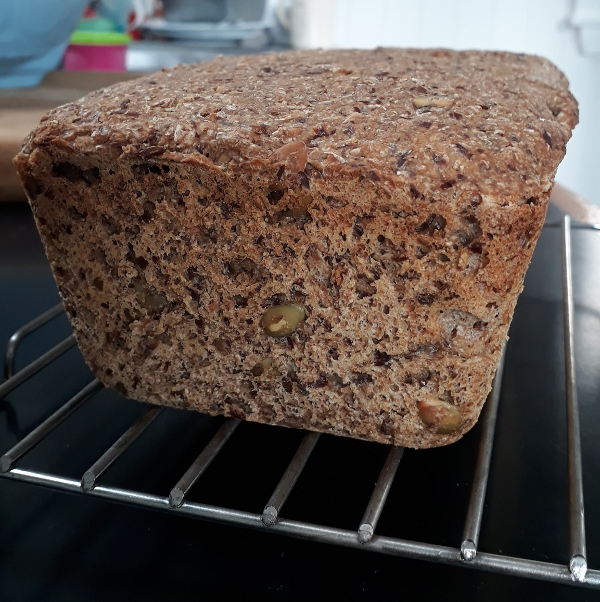 It turned out great so I made a couple more then ventured into the brave new world of the freeform loaf.  I got myself a baneton and went for it.  Turned out amazing and looked just like a brought one.  I was even brave enough to try the beetroot recipe I got at the course and that turned out great as well
We visited some friends for dinner and they had a copy of The Handmade Loaf by Dan Lepard.  They kindly let me borrow it (I loved it so much I brought my own copy) and I tried out a few of the recipes but the two I have made the most are the rolled oat and apple bread and the cinnamon raisin loaf.   I just made two tweaks to the cinnamon raisin, I doubled the amount of cinnamon and I used a loaf pan to rise and bake it the second time I made it and this was much better for slicing and toasting.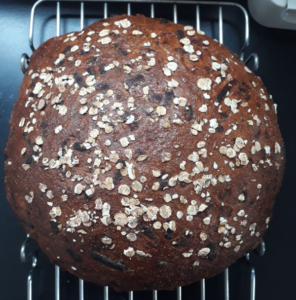 Another favourite I have made a few times now is a sourdough foccacia recipe by Nicola Galloway that I found in In Your Backyard Living Lightly magazine and is available online here
This is a nice easy recipe to ease you into sourdough bread making and can be made in a day.  I have made a few versions including olive, jalapeno and sundried tomato but the jalapeno was the best so far
The weekend before we went into lockdown I indulged in a bit of panic cooking to fill the freezer.  I tried out a new recipe from Taproot Magazine issue 35 Build (the recipe isn't available online but I encourage you to subscribe to this fantastic independently published, ad-free magazine)  The recipe I chose was the Roasted sweet potato sandwich bread and it made 2 delicious loaves, one which we ate straight away and the other one went in the freezer
This is another rise and bake in the tin recipe and it couldn't have been easier to make.
Hopefully I have given you some inspiration to start or renew your own sourdough journey.  One thing we all have at the moment is time (and lots of flour if the news and people's panic buying is anything to go by)