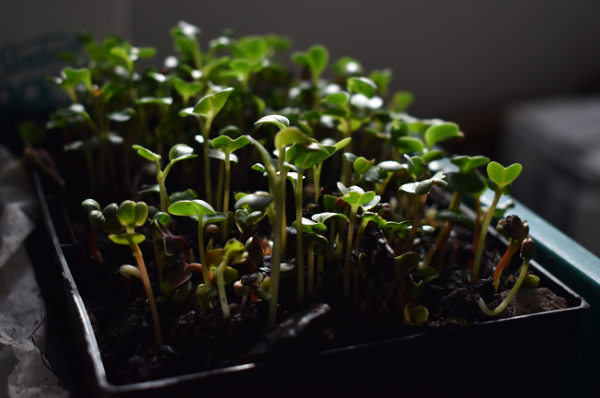 While in lockdown, we are trying to make sure that we maintain eating our 5 plus a day.  So far, so good but to make sure that we are getting some variety, I thought I would attempt to grow some microgreens.  I was inspired by an article I found on thisNZlife website so I dug out our box of seeds and discovered we had 9 kinds of radishes, some basil and corriander so that is the mix I went with.  I was worried that some of the seeds might have been a bit old and I think that was the case with the corriander and the basil as I haven't had a peep out of those but the radishes have been growing great guns.
I made summer rolls for lunch yesterday and popped some microgreens in.  They added a nice peppery bite.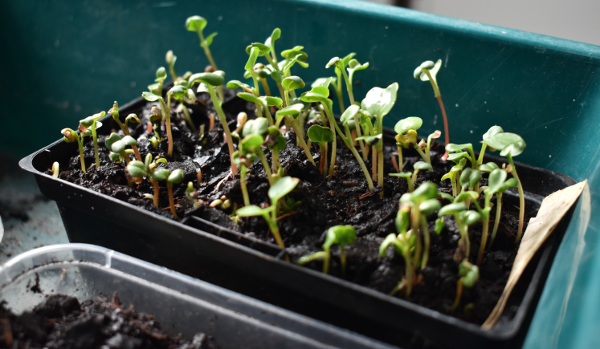 I just used some old seed trays and some plastic takeaway containers that we had and some potting mix that was hanging out in the garden shed which worked okay but after lockdown when we are allowed to visit the shops again I will get some seed raising mix and try again as the potting mix was a bit chunky.  All in all, I would mark this experiment as a success!