This time it's all about the tops. I have made three tops from two patterns.
First up, the Cuff top by The Assembly line. This is a really easy pattern which you could make easier by cutting the front and back on the fold and I am happy with how this turned out but I don't think I will make this again. I made this using the same fabric I used for the lining of my short purple Nova coat which is a Liberty print from the Fabric Store.
The next pattern is the Shift Top by Wiksten and I really love this pattern. It consists of 3 pieces and the facing and comes together really quickly and is so comfy to wear. I made the brown one first out of some nice soft linen from the Fabric Store and I have worn it heaps.
The striped one I made recently from some linen I got at spotlight and I have already worn this a couple of times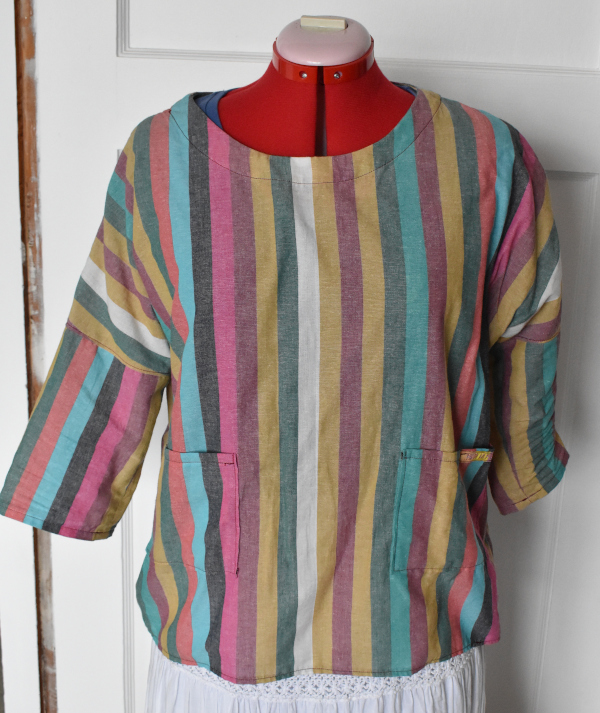 I will definitely be making more of these.  I also want to make the dress and have some fabric in my stash that will be perfect.