This edition of the sewing update is all about the dresses.
First up, the Spring Dress which is a pattern I got free with Simply Sewing magazine, Issue 80 and you can buy a PDF version of the pattern on Etsy here if you want to make one for yourself. I love this pattern so much, I have made three of these.
The first one I made is from linen that I got at Drapers. I have made a few things out of this linen, it is so soft and has a lovely drape. I didn't have a pattern in mind when I brought the fabric and so I left the frill off the sleeve on this one as I didn't quite have enough fabric.
I really wanted to do a colour block version of this dress so I got some broadcloth from Spotlight and made version number 2. I love how this turned out but the fabric is a bit stiffer than the linen and doesn't quite have the same drape. It is still nice to wear though and should soften up after a few washes. I left the frill off the sleeve on this one as well.
For the third one, I used the same linen as the red version in a peach and mustard colourway, also from Drapers, and I think this is my favourite. I had enough fabric to do the frill this time and it was a bit faffy to sew but I am pleased with how it turned out and it gives the dress a slightly different look from the other 2
The next 2 are patterns from Peppermint Magazine. They have lots of great patterns available for download from their website. I made a Bardon Dress from orange cheesecloth which I got from Spotlight. I think it's because the fabric is a bit stretchy, but this is a tad too big for me. It's the first time I have sewn with cheesecloth. If I make another one I will go down a pattern size. I love this dress, it is such a comfy style and great for hot summer days.
And last but not least, the latest pattern from Peppermint, which is a collaboration with Hubba Ding, the Bowen Dress. I made this one size smaller than my measurements and it is very roomy which is the intended style and I love it. I made it from some rayon I got from Spotlight in a nice autumnal floral. I am going to make another one in a smaller size for comparison.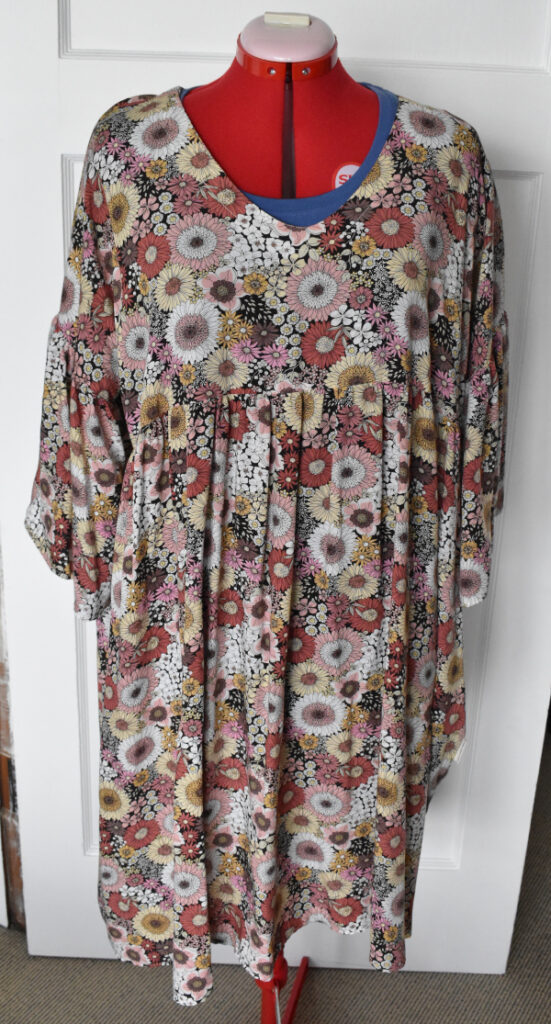 That's it for the dresses, stay tuned for one skirt, 4 colours