It's been a while since I did a sewing update and there have been a few things added to my wardrobe over the past couple of months.  
First up, another long bright coloured skirt.  No pattern for this one,  I brought 1.5 metres of fabric and sewed it up one side, did a paperbag waist and took it up to the desired length.  I'm really happy with how it turned out and I love the bright colours.  Looks great with a white t-shirt and a denim jacket.  The one thing I would add if I make another one of these is a pocket in the side seam.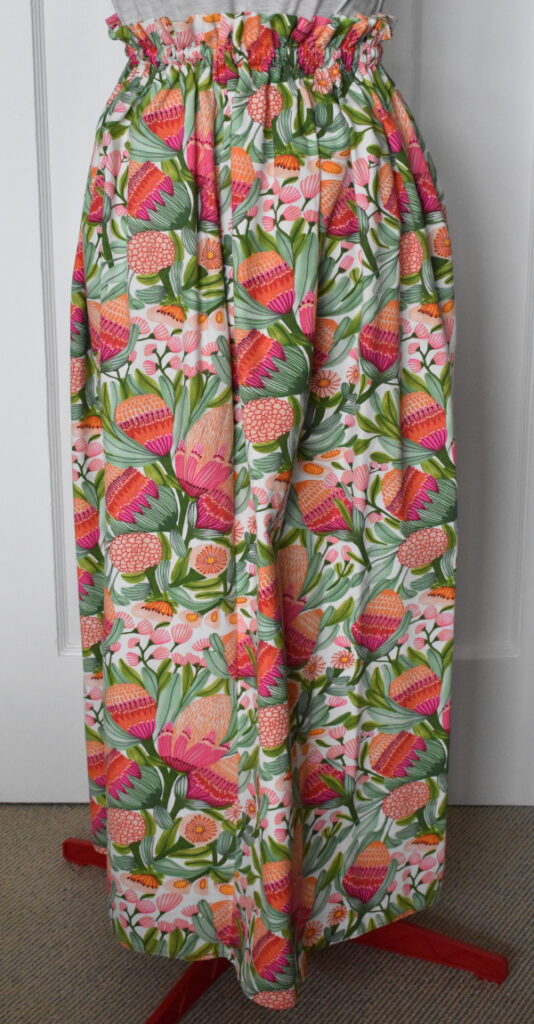 This dress started out life as a skirt.  I got the skirt for $10.00 from an antique shop in Levin and the elastic in the waist needed replacing.  That's what I was going to do until a friend mentioned that it would make a great sundress.  I purchased some muslin for the lining and straps and added some elastic to the back to tighten it up and a new dress was born.  It is super soft and comfy with the muslin lining and great for a hot summers day.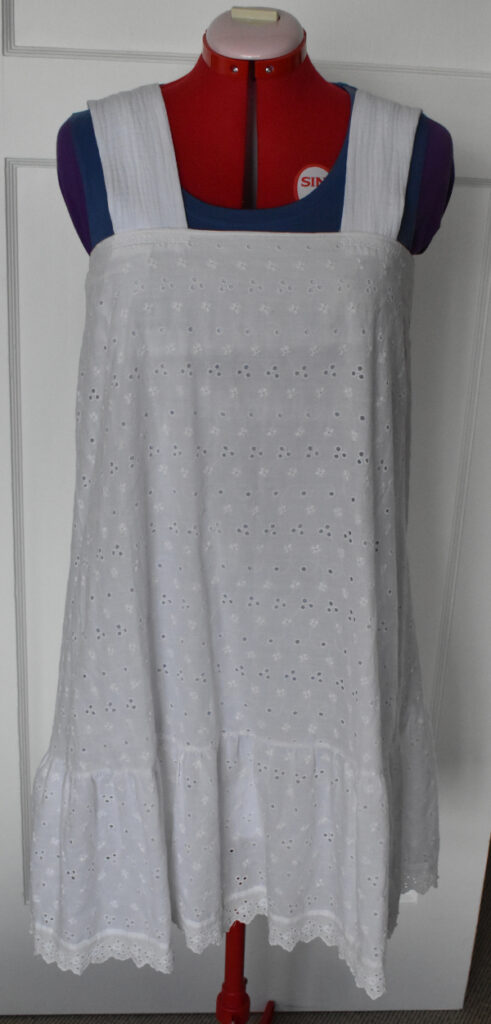 I had wanted to make myself a shirt dress for a while and I found this New Look pattern at Spotlight and made view C with some white broadcloth, also from Spotlight.  This was my first time making a shirt since high school and the pattern was easy to follow and I am really pleased with the result.  I have some Liberty fabric I got on sale at the Fabric Store which I am going to use to make another one.
I have a few more things to show you so stay tuned for more sewing