When I was growing up, I couldn't stand beetroot.  It would be served at every BBQ and family gathering we went to and it was nearly always from a tin and had an overwhelming taste of vinegar.  Now however, it is one of my favourite veges, always cooked from fresh with nary a tin in sight.
The one exception to fresh is this pickle which is so easy to make and is absolutely delicious.  I opened the last jar I had in the cupboard last week so thought it was about time to make some more.  The recipe is from the book Sugar and Spice with Jo Seagar .  I have made one tweek to the recipe.  The original calls for 2 and a half cups of sugar but I always add just 2 cups and it works out fine every time.  I normally get 7 or 8 medium sized jars out of one batch.
I very rarely buy jars unless I need some for a specific project, instead I use recycled ones and if I get a bit low I put the word round at work that I will swap pickle for empty jars and I always get a bag full.  I just soak the labels off in a sink of hot water and use a product called de-solv-it to get the left over sticky off.  I then give them a good wash in hot soapy water and dry them with a tea towel and pop them in the oven set at 150°C to sterilise until I am ready to use them.
The lids I put in a bowl and cover with boiling water then use straight from the bowl.
For the recipe you will need:
1 kg beetroot
700g onions finely chopped
1/2 teaspoon white pepper
2 teaspoons ground allspice
1 tablespoon salt
2 cups sugar (or 2 1/2 cups if you want to follow the original recipe)
approx 500ml malt vinegar
2 tablespoons cornflour
Scrub the beetroot and place it into a large pan of water and boil for 3/4 of an hour or until the beetroot is nice and soft.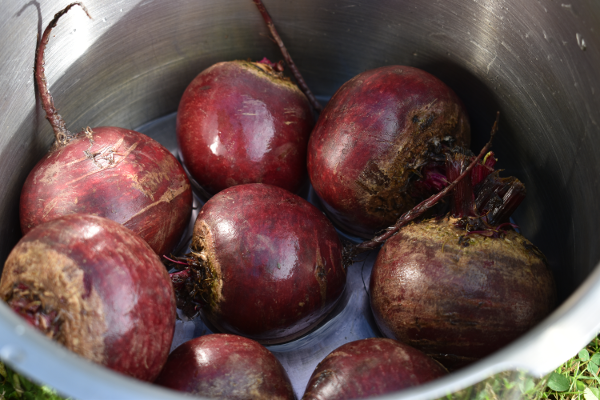 Drain the water off and leave to cool.  Peel the cooled beetroot (gloves are great here so you don't get red hands!) and place into the bowl of a food processor.  If you don't have one, you can chop by hand but the food processor makes it much easier.  Place the chopped beetroot into a preserving pan.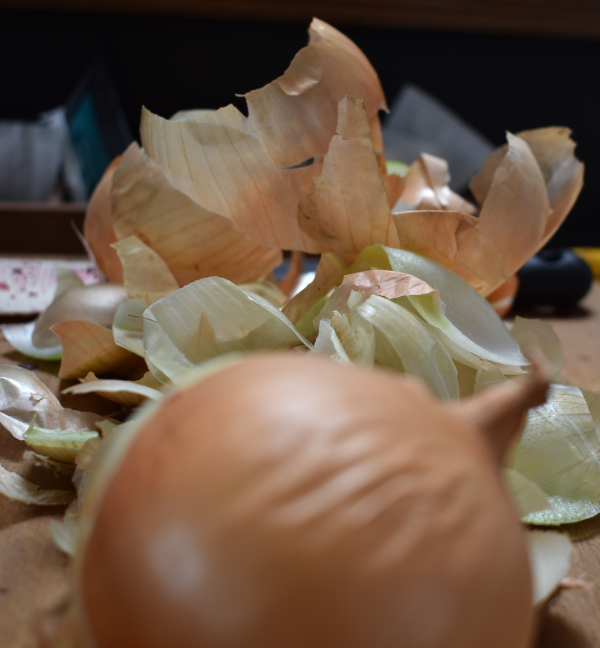 Peel your onions and chop them into quarters and place them into the bowl of your food processor and chop until you have pieces roughly the same size as your chopped beetroot.  Again you can do this by hand.
Place the onions into the pot with your beetroot and add the pepper, all spice, salt and sugar and mix together well.
Cover with malt vinegar and boil gently for half an hour.  Mix the cornflour with a little malt vinegar to form a paste and add to the pickle to thicken.  Mix it in well and then simmer for a further 10 mins.
Remove your hot jars from the oven and fill with the hot beetroot mix.  Seal with a lid and leave to cool.  My favourite part is hearing the lids pop as they seal down when they cool.
Label and store in a cool dark cupboard until needed.  The jar I opened recently was from 2014 and the flavours had mellowed nicely.  This is delicious with ham and cheese on a sandwich or on crackers with cheese or eaten by the spoonful from the jar…………………. mmmmmmmmmm!