Wow, February already.  When did that happen?  I finished my 5th book of the year this morning, the Librarian of Auschwitz, which I thoroughly enjoyed, and I thought I would share my reading stack with you.  I am trying to read through some of the books on my shelf as I have quite a few that I brought years ago and haven't quite gotten around to reading and also some old favs that I am revisiting.  
I started Rabbit, Run this afternoon.  This is the novel that established John Updike as one of the major American novelists of his—or any other—generation.  Hopefully it lives up to the hype.  I am about 20 pages in and so far so good.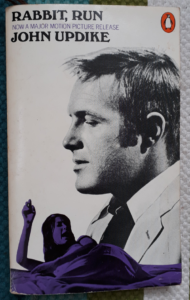 Oliver Twist, not much needs to be said about this Dickens classic.  I read this in high school but that was more years than I care to mention ago.  Looking forward to revisiting this one.  This is a copy I picked up at a book sale for 50c.
Green Gold: The Empire of Tea is the story of tea and how it conquered the world.  I am a huge fan of tea so I am looking forward to this one.  Another book sale find
And last but not least, The Glass Room by Simon Mawer which is set in Venice in 1929 and is about the fate of a house with a glass room intertwined with a honeymooning couple.  Looks interesting and has also been on my shelf for a while.  It was shortlisted for the Man Booker Prize in 2009.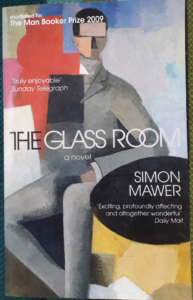 What are you reading at the moment, any good recommendations?