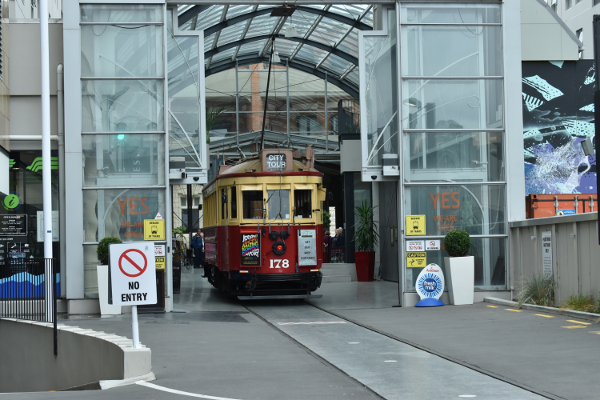 Last weekend I did an overnight trip to Christchurch to visit a very good friend.  I hadn't been to Christchurch for about 18 months and the vibe I got from the city is one of positivity and growth.  The CBD has got a funky arty vibe going on and more places are open now and the trams are running again.
We visited the new Memorial Wall to the victims of the February 22nd 2011 earthquake which was unveiled on 22nd February 2017.
It is a moving place to visit and the weather wasn't that great which made it all the more sombre but the setting by the river is peaceful and it is a great place for a quiet moment of reflection.
There is lots of very cool street art and Lonely Planet recently ranked Christchurch as one of the top street art Capitals of the world.
There are still buildings that need to be knocked down and the Cathedral is a bit of a eyesore reminder of the devastation that happened during the earthquake but there is also lots of construction and growth as well.
The Restart Container Mall has a great collection of food trucks and tables to sit and enjoy something delicious for lunch.  I had the best souvlaki from Dimitris and my friend had a woodfired pizza, eaten while admiring the art sculptures by Hannah Kidd that are dotted round the place
The Margaret Mahy Park which is on the former site of several buildings including the Centenial Pool is a cool place for both kids and adults to hang out and play.  They even have swings for big kids!
There are lots of cool building and art sculptures scattered round the place.
It was a great weekend (despite it pouring with rain and only being 10 degrees on Sunday) and it's great to see the city getting back on it's feet again.  We visited the Art Centre which has partly reopened and went to the Museum to see the Paua House .   There is lots to do and see and I will make sure I am back soon.  Thanks Christchurch!