So now that you have made loads of newspaper plant pots, you can fill them up and put them somewhere warm to sprout.  We use a tin with some holes punched in the bottom as a watering can and water them every couple of days or if the newspaper looks dry.  Today we planted chickpeas, basil, radishes and peas.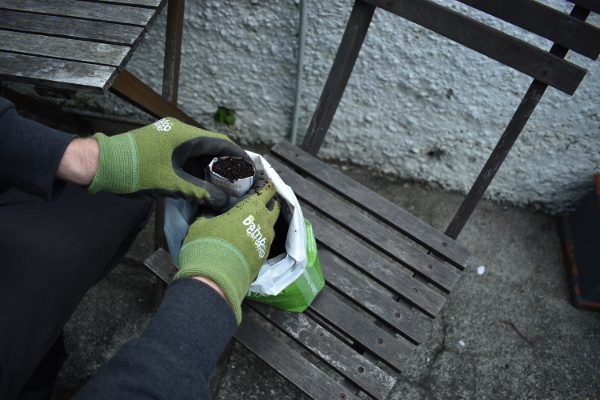 The tomatillos, tomatoes, radishes, beans and beetroot we planted last weekend are coming along nicely.
Looking forward to getting these into the garden and then onto my plate!