Spring has definitely sprung down here in our part of the world, although we are experiencing a last gasp cold snap this weekend.
This is no bother for our vege seedlings which are tucked up nice and snug in their pots in the greenhouse.
We like to use newspaper pots when getting our seedlings started as you can plant the whole thing in the ground and the newspaper rots away and the roots of the seedling don't get disturbed.
They are super easy to make and you only need a few materials
Newspaper Seed Pots
You will need:
Tabloid sized newspapers
A ruler
A toilet roll or piece of plastic pipe the same size
Tabasco sauce (this fits perfectly into the toilet roll)
First you will need to lay out your paper and measure a 1/3 (this is approx 13 – 14 cm) and make your first rip down the length of the paper.  Repeat again with the second third so you have 3 lots of paper all approx the same size.  Three sheets of paper at a time is good, otherwise it is a bit hard to rip.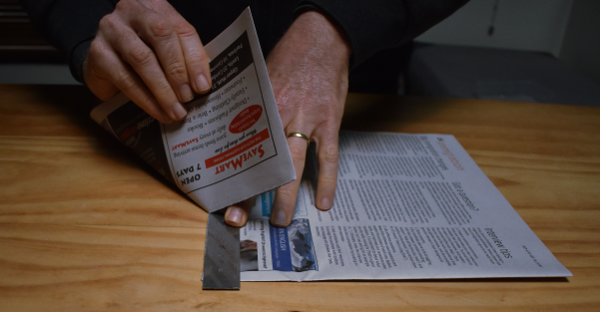 Lay all your newspaper out flat
Take one of the sheets and fold the top over 2 cm.  Open out the fold so your paper is flat again.  Take your toilet roll and place onto the sheet of paper with the top of the roll on the edge where you have made the fold and so you have about 5 cm at the bottom.  Roll up the paper around the toilet roll.
Press the paper at the bottom of the roll into the middle.  Make sure you press it right in so you have a dip in the paper.
Now this where the tabasco sauce bottle comes into play.  Put it into the toilet roll and press down hard to flatten out the bottom of the pot.  Remove the toilet roll.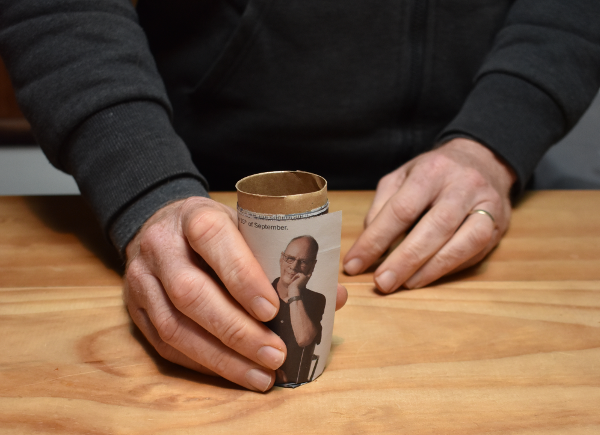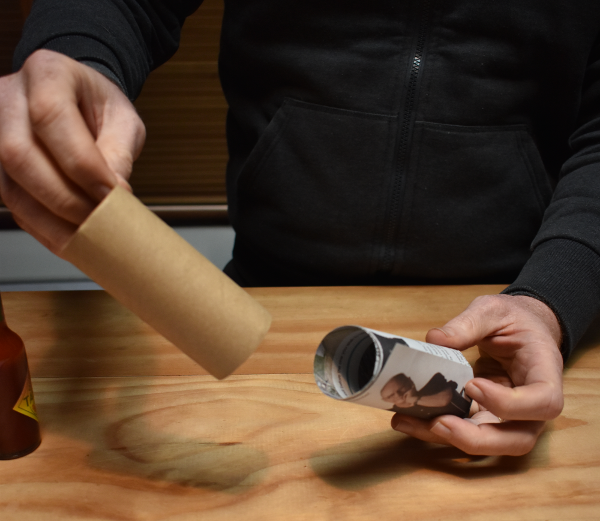 Now turn the top of the pot inwards, following the line of the fold that you made earlier.  This holds the pot together.  You are done.  Make lots.