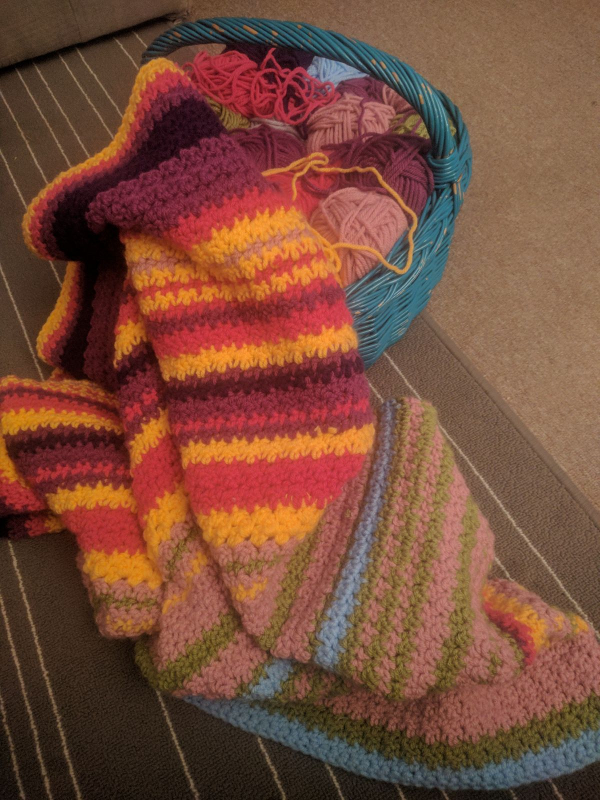 Well it has been nearly 4 weeks since my last update because apparently it has been too hot for my sister to do any crochet, as evidenced by the amount of Emperor and Plum in her blanket at the moment.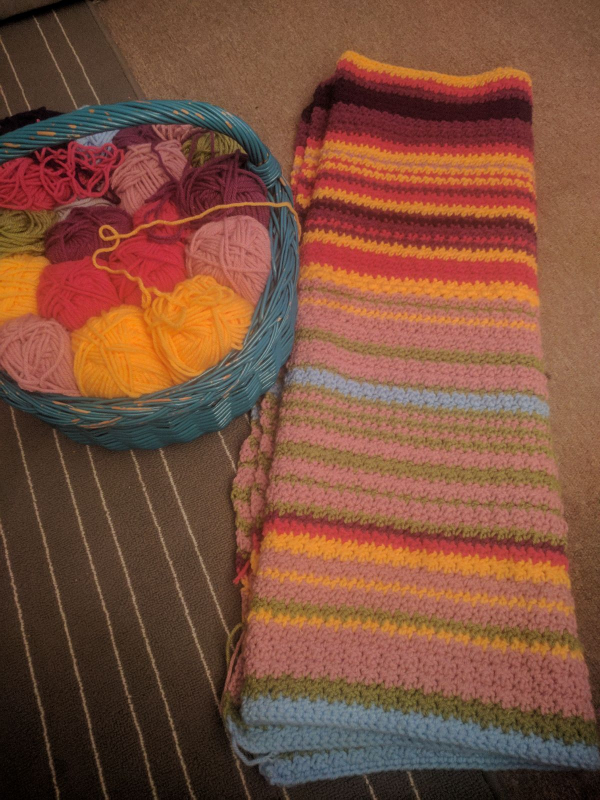 I on the other hand have welcomed the chance to snuggle up under my blanket each night while doing the daily row as it has been freezing here.
We experienced a bit of a polar blast last week as well as a couple of days that were warm enough to warrant a pink row or two.  But mostly mine has been green but hoping to sneak some more blue in this weekend.