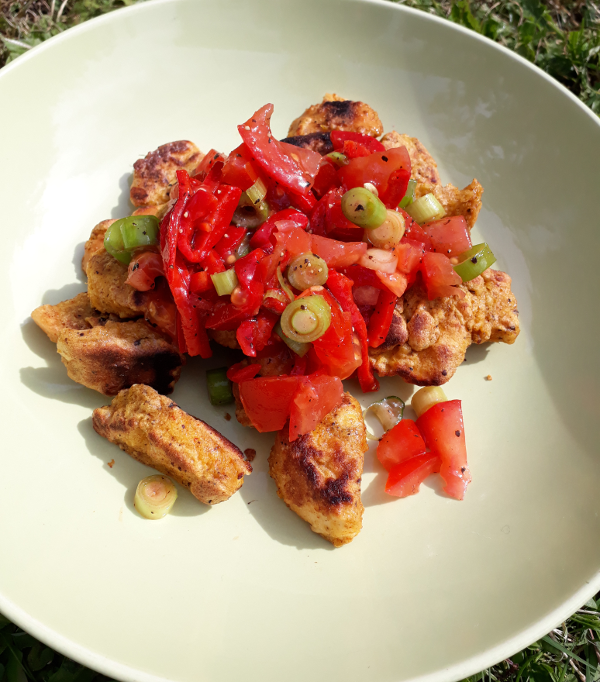 I wasn't sure what to call this thing I invented for lunch today, but it was delicious!
This came about from a piece of bread I had kicking round in the freezer for a while.  I got it out this morning while I was in there getting something for dinner and it kind of just came together on the fly.
Crack 3 eggs into a bowl and mix with a splash of water.  Add 1 tsp smoked paprika, 1/2 tsp ground coriander, 1/2 tsp ground cumin, a bit of salt and lots of freshly ground black pepper and mix well.  Cut up a chunk of stale bread (you may need more eggs depending on the size of your piece of bread, mine was about 20cm long and 10cm wide) and chuck the bread into the egg mixture.  Stir until all the bread is coated and leave to soak.
In another bowl, add 1 cut up tomato, 2 roughly chopped spring onions and a finely chopped chargrilled pepper and mix well with a bit of olive oil, some salt and pepper and a squeeze of lemon juice (I had half a small lemon sitting on the bench from yesterday so I just used that).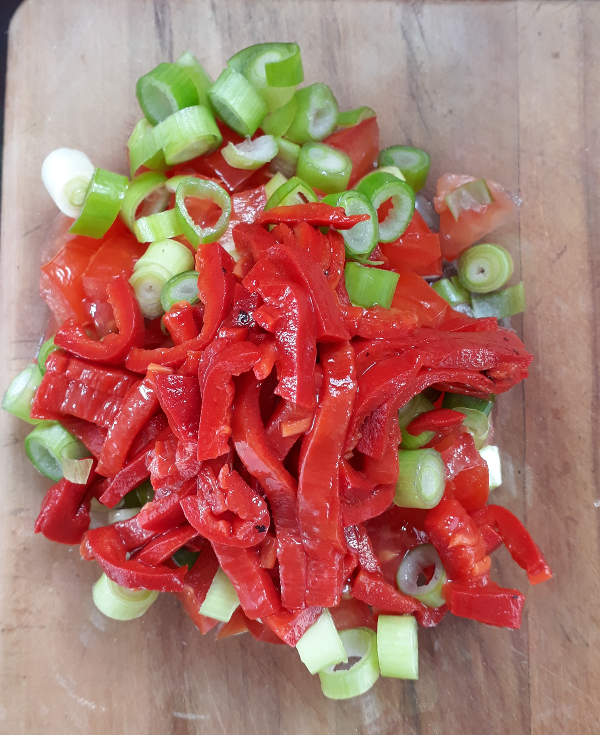 After your bread has been soaking for about 10 mins, heat some oil in a large pan and cook the bread until nice and crisp.
Put onto a plate and top with the tomato mix.  Devour greedily, all the while exclaiming how delicious it is!  This amount served 2 people for lunch and saved a chunk of bread from the bin.  It even got the thumbs up from Hubby.