I wouldn't really call this a recipe but it is a great way to use up apples that are past their best for eating, rather than throw them into the bin or compost.  I have this on my porridge in the morning and it adds a nice cinnamon kick.
Peel and core any apples that you have to be used up, chop them into smallish pieces and chuck them into your pot
Add in some ground cinnamon (approx 2 tsp), ground ginger (approx 1 tsp), ground nutmeg (approx 1/2 tsp) and ground cardamom (approx 1/2 tsp).  I say approx for the measurements as I never measure exactly.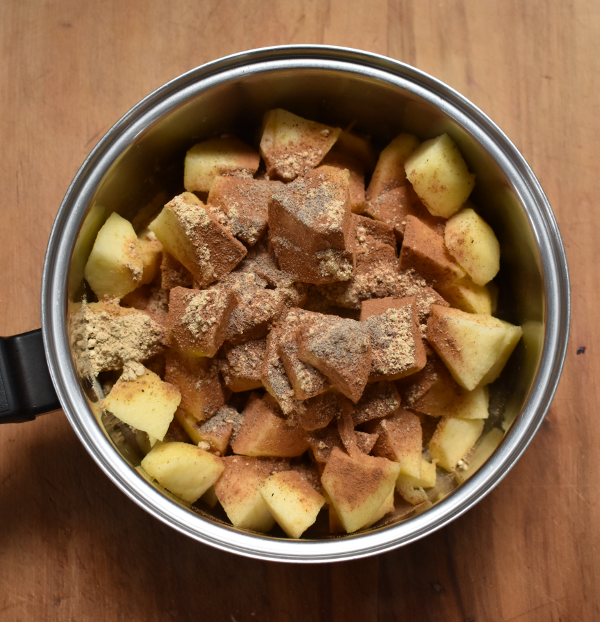 Mix everything together and add a splash of water.  You don't want too much as you want the resulting compote to be quite dry and the steam generated during cooking and the moisture in the apples is enough to get the desired result.  Put the lid on the pot and cook over a low heat until the apples have broken down to the desired consistency you are after.  If you find you have a bit much liquid, leave the lid off for the last 5 mins.
Place the apple mix into a jar and store in the fridge.  Add liberally to your porridge or muesli for breakfast or makes a great dessert with some vanilla icecream or as a filling for apple crumble