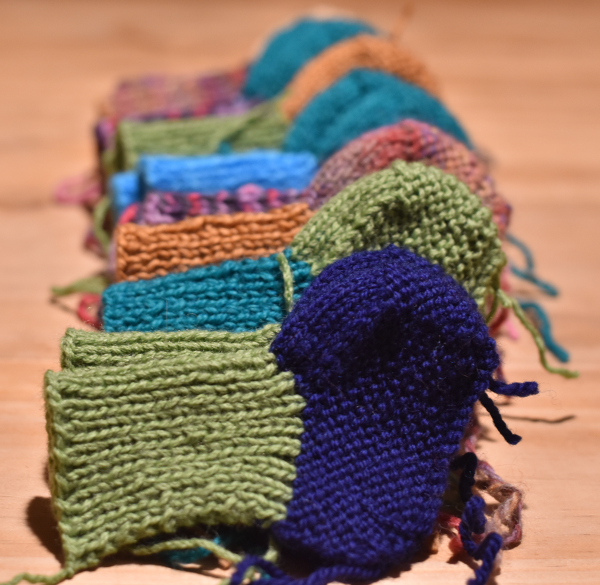 Every year I try to do some knitting for charity.  I volunteer for a group called Crafty Volunteers who facilitate the distributing of the knitting to the people in the community who have a need.
This suits me perfectly as I can decide at the start of the year what I am going to knit and then when I am ready I just drop it off and the fabulous Maggie and her team make sure it gets to the right place. 
This year I decided I would knit booties.   This was a great stash buster project and I ended up with 10 pairs
They also recently put out a call for some hats, gloves and scarves to give to the Night Shelter for Christmas presents for their clients and I whipped up a couple of beanies and a scarf to add to the pile.  They should keep someone nice and warm next winter.