It has been a while since my last blanket update and we have had some real doozy weather here in the land of the long white cloud.  I even got a silver row which means it didn't get above 5 degrees all day.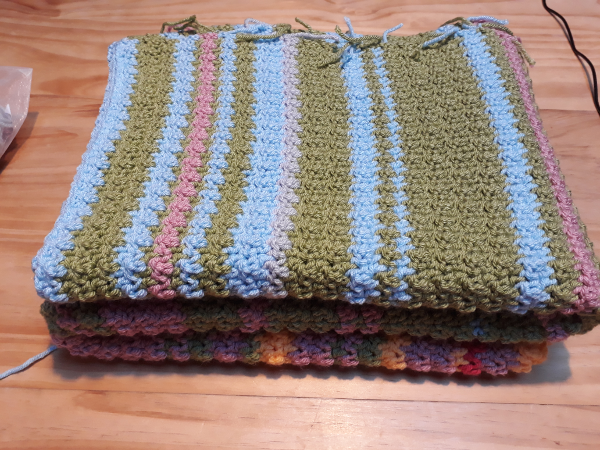 The centre of the North Island was closed by snow and it even snowed to sea level in Christchurch!  I have been alternating between green and blue mostly but did get a random pink day thrown in.  Another blue day today but we are into the last month of winter now and the days are getting noticeably longer!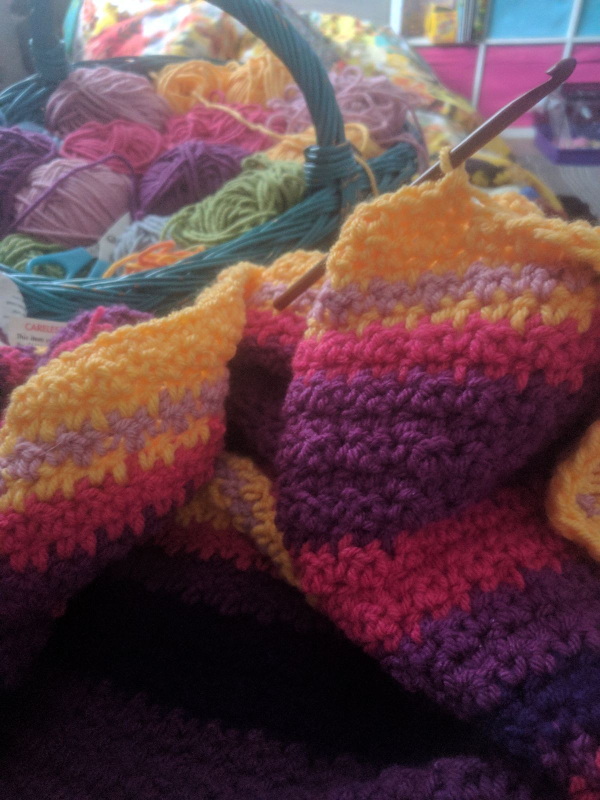 Sister has had lots of nice warm weather with some Emperor creeping in and lots of Plum and Pomegranate, although they have been experiencing some cooler, wet weather lately, hence the yellow and even a cooler Pale Rose row snuck in there one day.  She is off to some rather warm climes for a holiday so expect lots of Emperor and Plum in the next couple of weeks.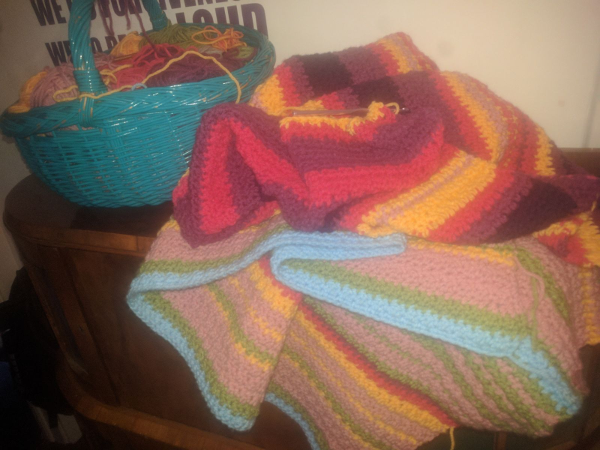 The blankets are getting quite large now (and increasingly difficult to photograph flat) so we have decided to do 2 six month blankets, these ones from the 22 March to the 21 September and then start a new one each from the 22nd September to the 21st March.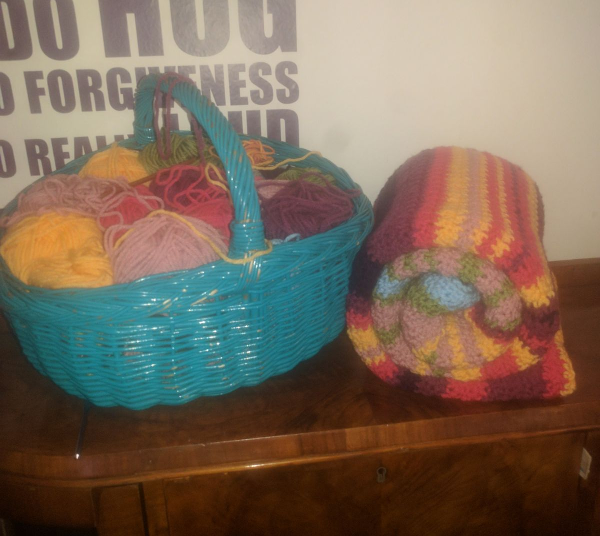 Have we inspired you to start your own temperature blanket?  Please share in the comments if you are crocheting your own!