A few weeks ago, Wellington got all dressed up for several evenings with the return of the Lux Light Festival
We headed along one Friday night to check it out.  We started the night with dinner at Sal's Authentic New York Pizza in Cuba Street.  I recommend the Pepperoni, it was delicious!
We headed round to Eva Street where the first of the installations were and stopped off at the Wellington Chocolate Factory for a hot chocolate to warm us up.  They had black lights in the shop and lots of glow in the dark powder sprinkled round.
I got a salted caramel and Hubby got a peru and they came complete with glow in the dark powder and hit the spot.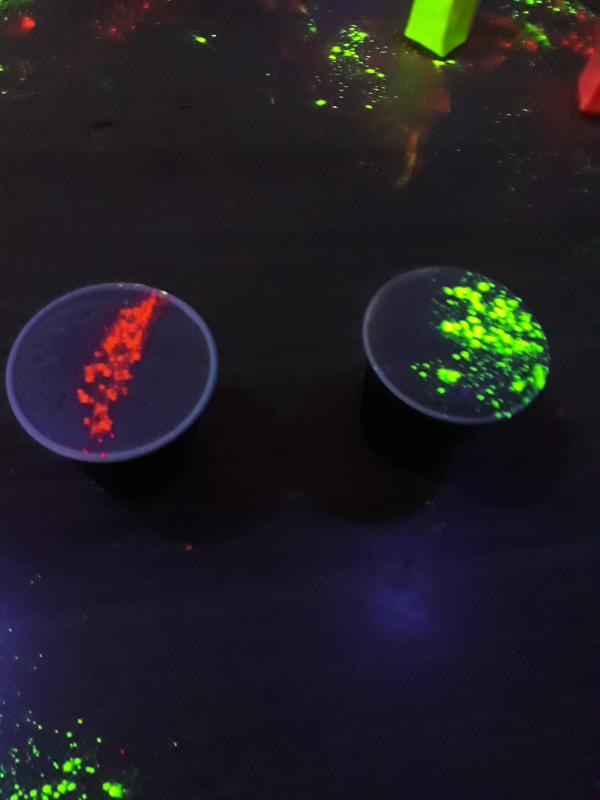 We also brought a bar of their Bouganville Chocolate which has zero carbon emissions – read the story of the bar here
We wandered round checking out the light installations and took some photos of the busses going past in Manners Street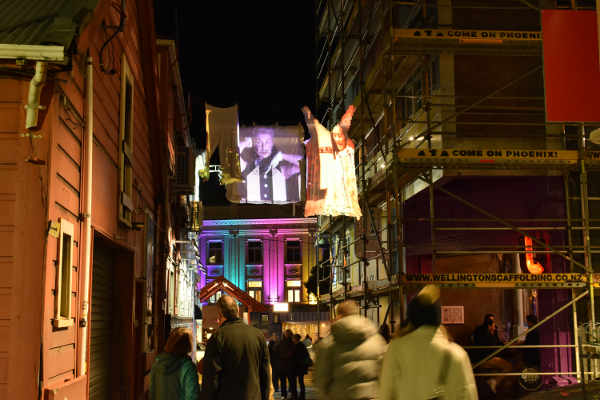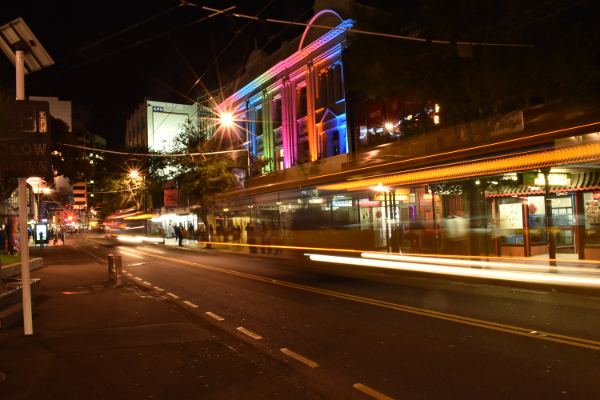 Next we headed down Opera House Lane and saw some cool Kitties with glow in the dark heads.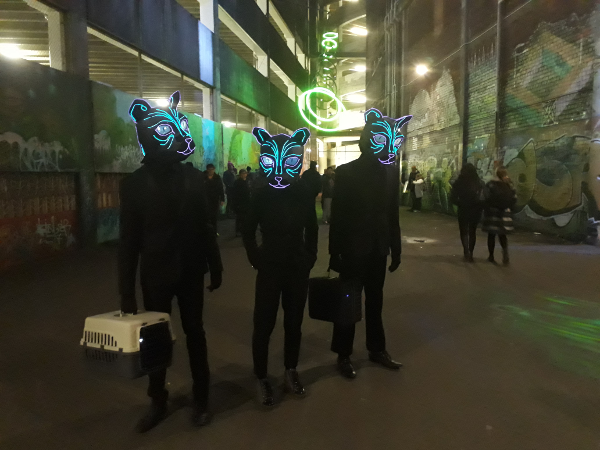 There was also an installation of some rings hanging seemingly in space that were very cool and were lit up like the colours of the rainbow.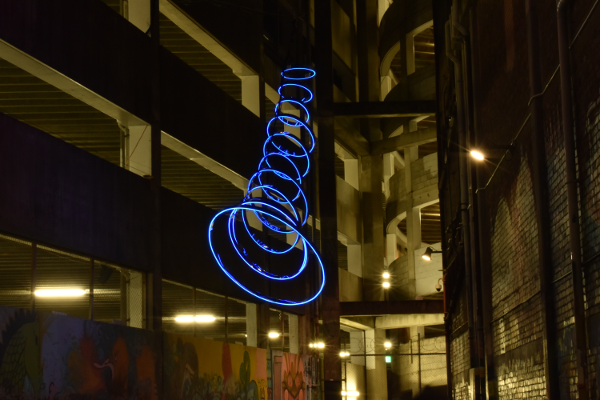 We went round the corner to the back of the Opera House and checked out a couple more pieces there and I couldn't resist a photo of the graffiti.
Off to Civic Square next and the Circus Precinct.  The Town Hall building was lit up in it's entirety with a constantly changing circus montage, complete with running commentary.
Down to the waterfront next where the bulk of the pieces were.  The words under the water was my favourite piece of the evening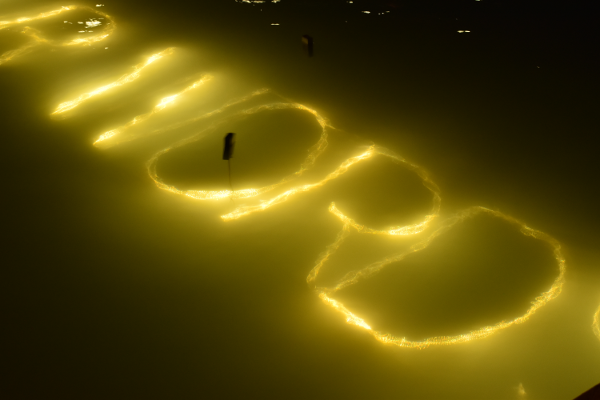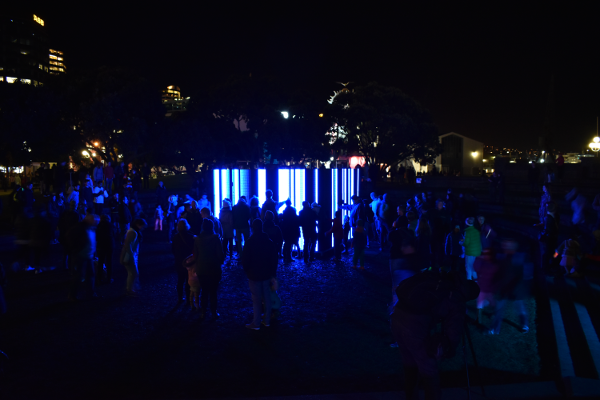 One of the Gelato shops was selling glow in the dark icecream in keeping with the theme of the evening so we decided to get one to eat on the way home (it's never too cold to eat icecream) but when we got there, the queue had about 50 people in it!
It all looked delicious and was a very cool idea, but we couldn't wait so headed to Courtenay Place and got an icecream from Cafe Eis instead.  It didn't glow in the dark but it was the best way to end the evening.