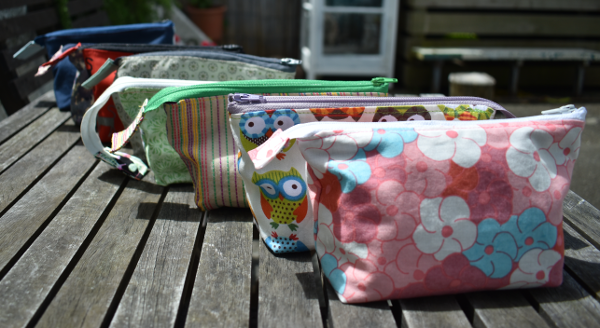 Now that the madness of Christmas has subsided and all of the gifts have been opened, I thought I would share with you some of the gifts I made and gave in 2018.
I had an idea to create an "emergency reusable bag" kit that you could keep in your handbag or car in case you forgot to take your reusable bag shopping with you.  Lots of shops here in New Zealand no longer offer bags for your purchases and encourage you to bring your own.  I made a small pouch using this pattern  and made a fold up bag to go inside using this pattern.  This project was a great stash buster, I used fabric, zips and buttons from my stash.  The only new thing I brought was the ribbon for the reusable vege bags.  Those I made by repurposing my rather large stash of bags that purchases from Wool Warehouse come in.  I got 3 vege bags out of each bag.  They were very well received with one of my Aunts declaring it her best Christmas present.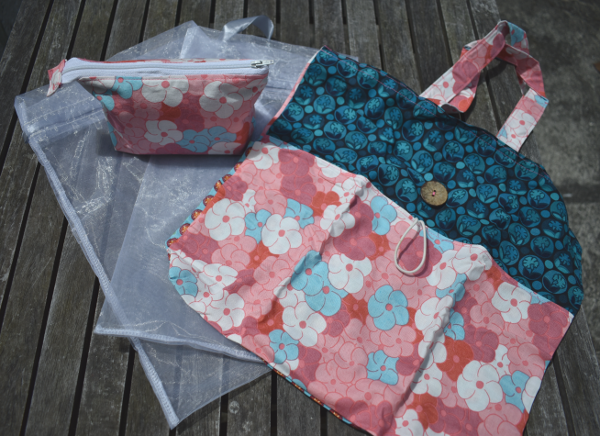 One of my Uncles had been requesting a quilt for ages, dropping hints at every opportunity so I made a simple top using different sized squares, backed it with a woollen blanket and added some binding
I have a friend who I "met" when we became pen pals when we were 11 and we have been writing to each other ever since.  For her, I made a quilted writing set, no pattern for this one, I just winged it and I think it turned out quite well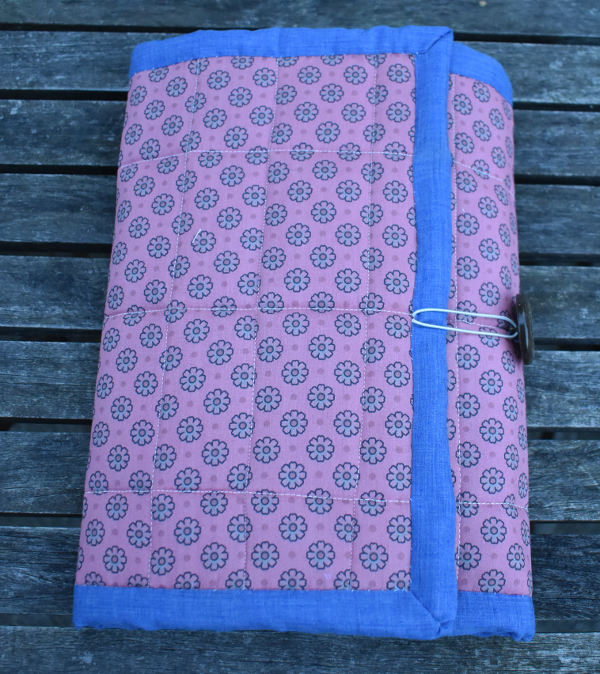 I also knitted a bath mitt for her as well using this pattern
A few years ago I started a tradition of giving my brothers family a Christmas decoration each.  This years offering was a wreath made using this pattern and I added the bell to jazz it up a bit,  the crocheted mini stocking I made using this pattern, the bauble I made with this pattern and the wee stocking I made using a template I have had for ages.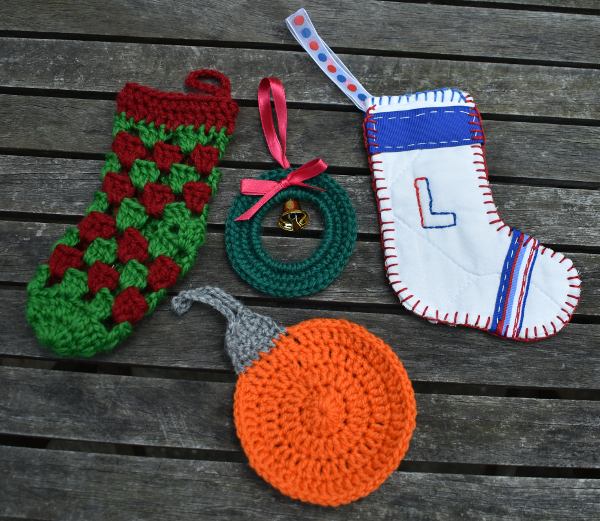 The wee stocking was made to match a much bigger one I made for my new nephew.  It was his first Christmas and the rest of the family have handmade Christmas stockings so I thought I had better make him one as well
I have started the list for this years gifts, all to be revealed this time next year